Book now on our website and get exclusive discounts!
paid

Best price online

Guaranteed

local_offer

Exclusive discounts

5% discount on our website

cancel

Free Cancelation

Flexible rate, 24 hours before arrival.

contact_mail

Protur Club

10% discount & accumulate points

credit_card

Payment at the hotel

More flexibility
Gastronomy Protur Playa Cala Millor Hotel, Majorca
The gastronomyon offer in Cala Millor, at our adults-only hotel, is the ideal complement to a romantic getaway to Mallorca. The exquisite & varied international & Mediterranean cuisine it offers has something to suit everyone, even the most discerning palate.
Vegetarians: our buffets offer a range of vegetarian dishes
Vegans: specially prepared vegan dishes are available on request
Allergens: our buffets offer gluten-free dishes and we have at your disposal the labelling & list of ingredients for intolerances.
In all restaurants, the dress code for men is shorts or long pants, a polo or t-shirt, and closed-toe shoes. Please note that beach sandals, tank tops, sportswear and beachwear should be avoided.
Half board
At the Protur Playa Cala Millor you can enjoy half board.
Half board
Buffet breakfast 8:00 – 10:00
Buffet dinner First sitting: 18:15 - 19:30 h Second sitting 20:00 - 21:00 h.
close
Restaurant la Espiga
The Restaurante La Espiga, at the Protur Playa Cala Millor Hotel ,opens its doors to offer guests a gastronomy space where the true flavours of the Mediterranean, local products & only the most authentic recipes all take centre stage.
Our guests can enjoy one free visit per stay to this à la carte restaurant (pre-booking through reception is required).
Opening times:
From 7 pm till 9 pm.
Closed on Tuesdays & Wednesdays.
close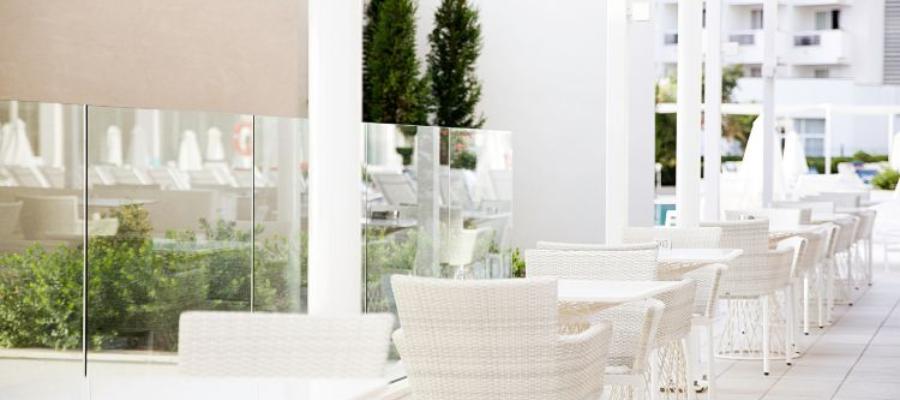 Pool Bar
In our pool bar you can have lunch every day, our hours are from 12:30 p.m. to 3:30 p.m.
Enjoy our extensive menu of snacks.
close